water powered flashlight Hydra-Light Runs on Water No Batteries Needed Condition: Brand New HydraLight™ is the flashlight that runs on water! No batteries needed, this flashlight/lantern combo runs on new break-through fuel-cell technology. Runs 100 continuous hours on a single water dip Fuel-cell can provide up to 300 total hours of light with multiple dips Rubberized armor coating Rugged & durable 2-in-1 flashlight & lantern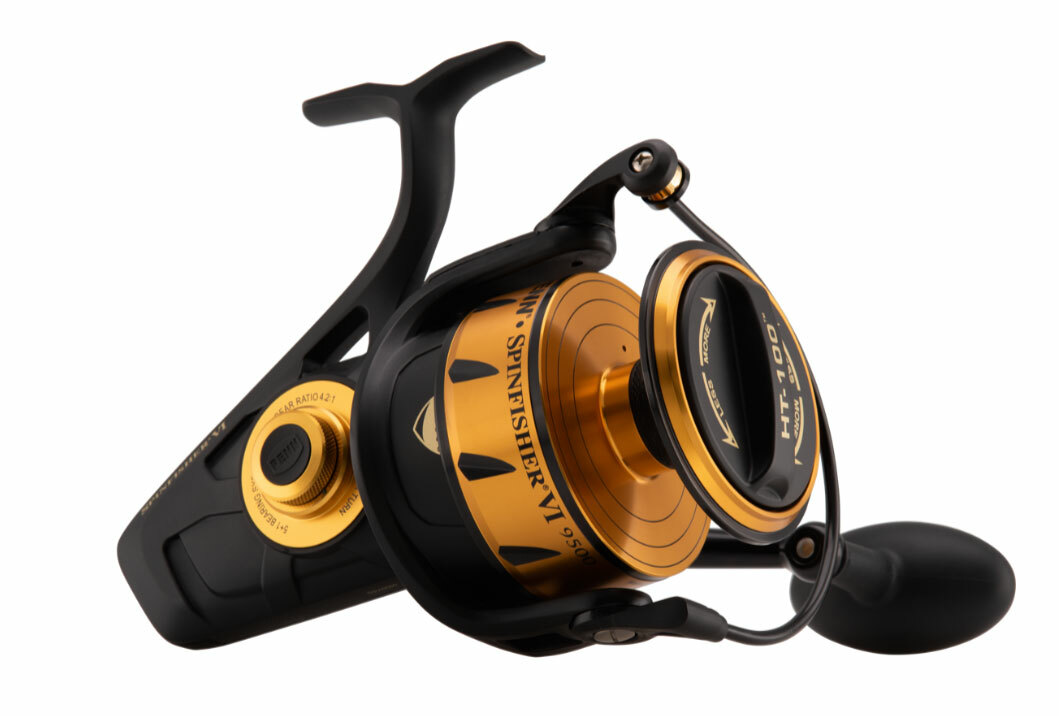 The PENN Spinfisher VI features IPX5 sealing so whether it gets hit with a wave, or you let it ride in the spray all the way home, you don't have to worry about saltwater getting into the gearbox or drag system. Our HT-100 drag washers are housed in a fully sealed spool to give the stopping power needed for big saltwater fish. A Full Metal Body and sideplate keep the CNC Gear System in precise alignment under heavy loads. Available in standard, Live Liner, Long Cast and bail-less models. IPX5 Sealed body and spool design CNC Gear™ technology HT-100™ carbon fiber drag washers 5+1 sealed stainless steel ball bearing system Full Metal Body Superline Spool Line Capacity Rings
portable washer manual operated EasyGo Washer - Manual Clothes Washer - Mobile Hand Crank The EasyGo Washer is a convenient and portable method of washing clothes. Our hand crank washer is great for areas with no electricity like camping and boating. It is a small washer that is convenient to take on your boat or camping, and it can be used in a dorm room where a hand clothes washer is needed. This portable washer can be used for small loads for single people and can wash 7 to 8 dress shirts, 10 T-shirts, 30 pairs of socks or 2 pairs of blue jeans per load. Don't waste your precious time going to the laundromat for 1 to 3 hours when you can wash in the convenience of your own home with your own manual washer. This non-electric washer has come a long way compared to the wash tub and washboard for laundry. Our portable washer has similar features to the laundry pod and wonder washer. In fact, a portable washer and dryer are a great alternative to RV washer dryer combos or a compact washer dryer that take up more space and cost more to use. Our manual clothes washer uses less water and no electricity. This mini washer is so easy to use and very economical. After finishing your washing cycle, just attach the drain spout to our clothes washer and it will automatically drain into the sink or bathtub. Then fill the mini washer again with clean water for rinse cycle. EasyGo portable dryers available. Product Details EFFICIENT AND EFFECTIVE - Our EasyGo hand powered portable washing machine does a great job washing clothes, great for when you just need to wash a few items! LIGHTWEIGHT AND PORTABLE - Can hold up to 5 pounds of laundry in this clothes washer, excellent for delicate and expensive clothing! Our manual clothes washer has similar features of the laundry pod and is easy to use! USEFUL AND CONVENIENT - Great way to save on water and also long trips to the laundromat for small loads. EASY TO USE - EASY TO STORE - Dimensions are 12" X 16" for this mini washing machine.

metal match Description for Striker Match Lighter: Lighter Fuel not included Features: -Can be used thousands of times!!! -Waterproof seal ring, in case of dropping into water, just wipe dry and reuse -Ultra mini-sized, lightweight, easy to store and carry -It can provide you the simplest way to make a fire, especially great for outdoor, survival, camping, hiking, anywhere, anytime, and any condition, including moist weather or low temperature Note: (Instructions First time use) **PLEASE FOLLOW THESE SIMPLE INSTRUCTIONS BEFORE FIRST TIME USE. 1. Scrape off the black coating on the flint stone on the side of the canister. Place the striker at the top of the flint stone on the side of the canister and with firm downward stokes strike until the the black coating is removed. It may take 5 to 10 strikes before all of the coating is removed, sparks will appear when coating is removed. Firm pressure must be applied on every strike. Fill bottle about 2/3 full of lighter fluid, do not overfill. Caution if overfill occurs wipe thoroughly clean and do not strike until excess fluid is dry. 2. Please don't over burn the cotton core wick exceeding 12 seconds 3. If the striker is sparking and not lighting it needs more lighter fluid on the wick. Once the flame becomes weaker, you may need to add a little lighter fluid to the canister. (1) Waterproof Lighter fluid fuel storage canister, may also be used for waterproof dry storage for matches and survival items. (1) Black folding credit card knife. New and improved super-lightweight and super-sharp. Each knife comes individually wrapped for retail sales. This little knife fits neatly inside your wallet, purse, backpack, tackle box, and emergency kits. Never be without a knife again. Stainless Steel Aircraft cable braided wire rope key ring key chain, they will last forever, App 6" long. High quality stainless steel firm and strong key chains. Perfect size app. 6" in length. Easy to make larger just screw multiple cables together to get the size you prefer. Ideal size for car key chain or you can make larger for hanging tools or other purposes such as luggage tags, pack tags,badge holders, bottle openers, floating key chains, led lights, knives etc.. Excellent gifts for friends, family, birthdays, weddings, and holidays. (1) 11 IN 1 MULTI TOOL CARD (features) Bottle Opener Butterfly Screw Wrench Key Chain Hole Knife Edge Ruler Screwdriver Can Opener Position Wrench Saw Blade Directional Auxiliary Indicator 2 Position Wrench What you will receive: (1) Striker Match Lighter, (1) Fuel Storage Tank (1) Credit Card Knife, (1) Multi-tool, and (1) Stainless Cable Key Ring

BREKX Colt Hammered Stainless Steel Beverage Tub This shimmering beverage tub is the perfect item to impress guests at your home with! Colt Hammered Stainless Steel Party Beverage Tub is by far the best way to display & chill wine, beer & other beverages. This tub is one of the strongest bucket available, known for its reinforced hammered stainless steel body. This beverage tub will help create years of successful parties with your friends and family! Weight: 4.5 lbs Dimensions: 20" x 11" x 7" Capacity: 20 beverages + ice Material: Hammered Stainless Steel 100% Rust-Resistant (dry after use) Lead-Free Certified Leak Proof BREKX products are tested to ensure reliability for our customers needs. Prop 65 Compliant
LEARN HOW TO START YOUR OWN AREA BOY SCOUT TROOP!!! CLICK HERE AT http://www.scouting.org --you can find Boy Scout and Girl Scout uniforms at http://www.scoutstuff.org --plus a lot more to outfit your troop with-get involved!!! The Boy Scout Handbook is still just 7.95 and still the main publication of the BSA!!! You can find camping gear and freeze dried foods here also!!
Welcome to the Surfside Tackle Shop. The owner and webmaster of this site has been a saltwater fisherman and shrimper for more than 45 years. I also used to dive for fishing tackle off of the rocks at the jetties. A lot of people may remember me. I started when I was 4 years old and a big speckled trout pulled me off of the jetties. My grandfather pulled me out of the water and I kept the fish. I have been diving for fishing tackle ever since. I have always dreamed of owning my very own fishing tackle shop- this website was designed and built from a ready made template from tripod.com by DavidJWard A lot of people may remember me. I started when I was 4 years old and a big speckled trout pulled me off of the jetties. My grandfather pulled me out of the water and I kept the fish. I have been diving for fishing tackle ever since. I have always dreamed of owning my very own fishing tackle shop- this website was designed and built from a ready made template from tripod.com by DavidJWard
Visit my Surfboard Shop for some really nice boards at http://boatingfishingstore.tripod.com/surfsidesurfboardshop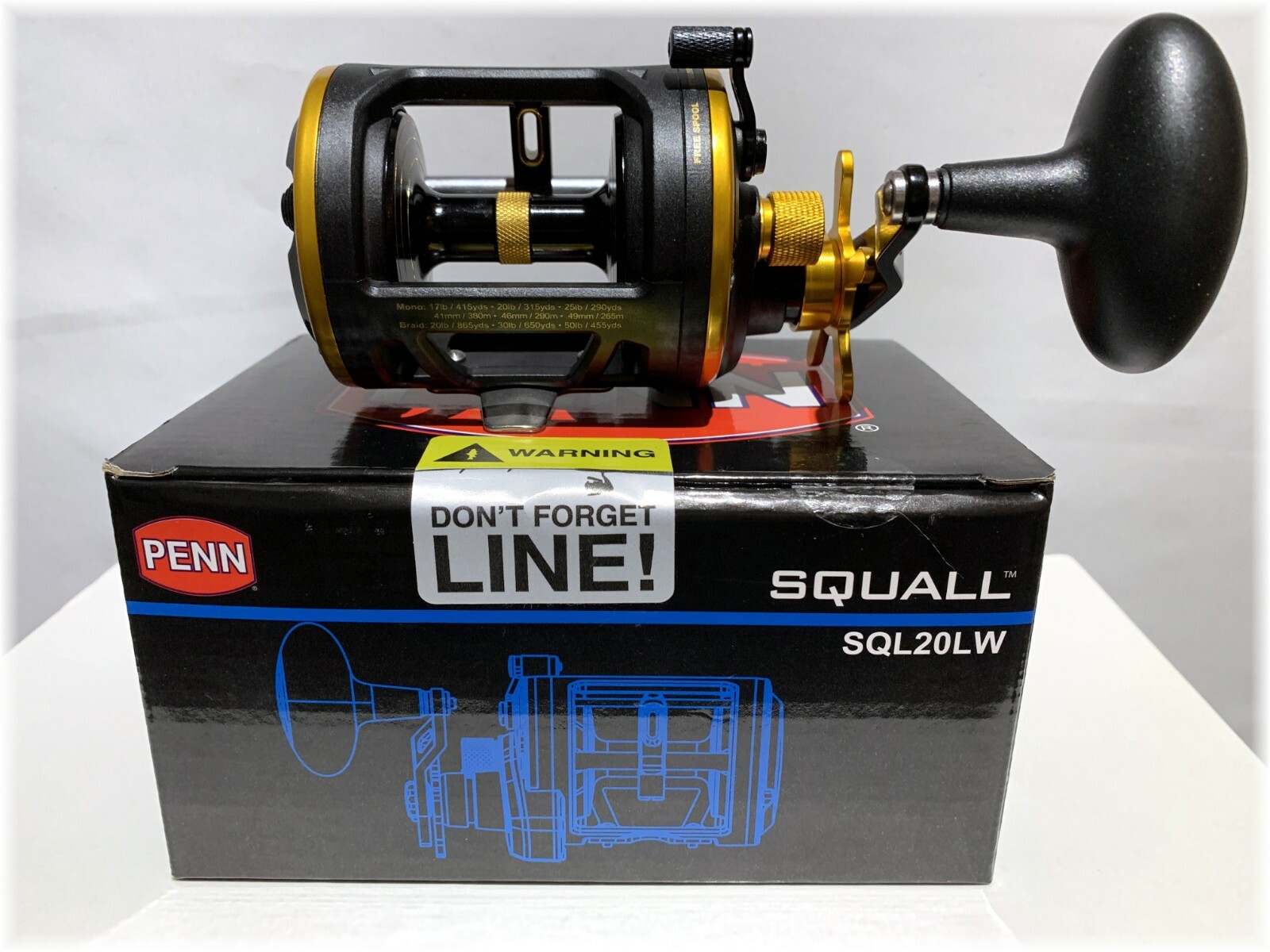 The PENN Squall Level Wind reel is the successor to the GT series reels which have been around for decades and proven themselves on big fish. The Squall LW has all of the proven features of the GT series, with the addition of improved gear ratios and an Instant Anti-Reverse bearing, in a more compact package. Left hand sizes available in the 20 and 30 sizes. MODEL # SQL20LW Mono Capacity yd/lb: 415/17 315/20 290/25 Braid Capacity yd/lb: 865/20 650/30 455/50 Bearing Count: 3 Max Drag lb: 15lb | 6.8kg Gear Ratio: 4.9:1 Retrieve Rate: 28" | 71cm Weight: 16.90 Reel Size: 20 Reel Handle Position: Right Braking System: Mechanical Drag Type: Star Drag Drag Material: HT-100 Color: Black Gold Anti-Reverse Feature: Instant Anti-Reverse FEATURES Lightweight graphite frame and side plates Forged and machined aluminum spool with Line Capacity Rings Bronze main gear and stainless pinion gear HT-100 drag system 2 stainless steel bearings Instant Anti- Reverse Switchblade lugs on the 50 size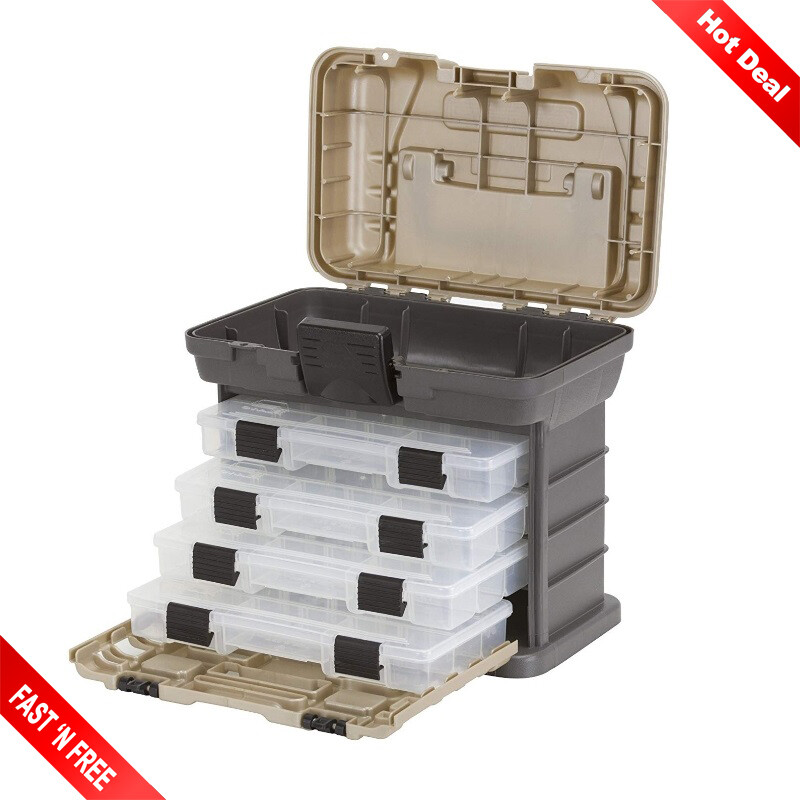 Fishing Tackle Box Plano Lures Storage Tray Bait Case Tool Fish Organizer Bulk Drawer Fishing Accessories Kit Free 3-day shipping, 60-day return guaranteed Versatile: 2 in 1 utility box with storage drawers - ideal for storing tools, nuts, bolts, screws, nails, washers, craft and hobby supplies, fishing tackle and other small parts Four drawers: 4 pull out drawers with dividers – adjustable to create between 3 - 13 compartments Durable plastic: Strong plastic construction with fold up front and carry handle for easy portability Specifications: - Material: durable plastic - Handle Type: molded plastic - Dimensions: 11-Inch by 10-Inch by 7.25-Inch - Made in the USA
Me at the local Angleton Library working on my websites-one of my favorite hangouts!!

You can upload photos from your smartphone to photobucket.com and they will store them for free!!
10 person tents-6 person tents-8 person tents-some with seperate rooms for privacy-see this site for more info
This website is managed by a

Veteran of the US Armed Forces.

Veterans remember to get your flu and tetnus shots

for free at your local VA Clinic!!
you can see the effect of tide and current erosion on Surfside Beach Texas-the beachfront used to extend several hundred feet in front of this house!!

I own the copyright for a beachfront jetties network design (to control this erosion) that extends from the mouth of the Brazos River to the mouth of the San Luis Pass area.

I believe that it is the force of the current from the creeks and bayous whose entrance was closed off and their course was changed, and is being forced to flow through the ship channel, that is causing this erosion effect-these creeks and bayous need to be reopened to allow the current to follow its natural flow path!!

As it is the force of the current from storm floods is actually flowing under Surfside Island and is washing it away!!

Bluewater Highway that follows the shoreline has been washed away in several places on numerous occasions from this force.

This is all part of my copyrighted program!!
ZANLURE New Folded 80x80cm/100X100cm Folding Crab fish Minnow Fishing Trap Cast Net Fishing Net - $14.49

Specification: Mesh size: 3 mm Color: Nearly Green Weight: about 400g Height: 40cm(15.7 inch) Size: 80x80cm/ 31.49'x31.49' (Double Zipper) 100x100cm/ 39.37'x39.37'(One Zipper) Features: Brand new net with bag for portability. Uses six solid steel bar brackets for a stronger support for the net. Special double zipper design for easy removal of the catch. Fishing Net Traps with six entrance design are great for catching smelt, eels, crab, lobster, minnows, shrimp or crawfish. Package Included: 1 x Folding Fishing/Shrimp Net
Give this site a minute or two to fully load-
it contains gallery images
which take a little longer than regular banners to load.
David J Ward made the Presidential Whos Who list of the Leading Businessmen of 2009!!
And was previously voted into the Cambridge Whos Who list of the Leading Businessmen of the 20th Century.
Point the cursor over the gallery image and more info will appear-or click the image to find purchase info.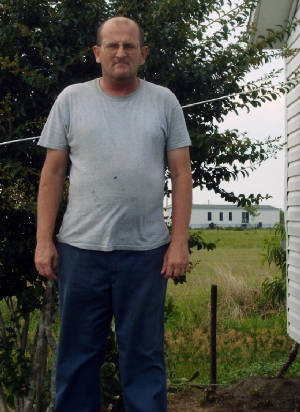 This is a picture image of me Capt.David J Ward near where I live out in the country a ways- I have been fishing on the surfside beach jetties and the bryan beach jetties since I was 4 years old- and diving for fishing tackle on the rocks for many years- you have to cast out beyond the rock line and reel in fast or use a cork rig to avoid being hung up. I made captain by US Presidential appointment in recognition of years of successful shipwreck salvage work in this area- every purchase that you make from this website helps me to replace a lost home-thanks for your support.
notice to other webmasters-if you would like to see your link on this page-send me your link and your email address-and you must accept an exchange link to place on your homepage