LEARN HOW TO START YOUR OWN AREA BOY SCOUT TROOP!!! CLICK HERE AT

http://www.scouting.org

--you can find Boy Scout and Girl Scout uniforms at

http://www.scoutstuff.org

--plus a lot more to outfit your troop with-get involved!!! The Boy Scout Handbook is still just 7.95 and still the main publication of the BSA!!! You can find camping gear and freeze dried foods here also!!
Welcome to the Surfside Tackle Shop.
The owner and webmaster of this site has been a saltwater fisherman
and shrimper for more than 45 years.
I also used to dive for fishing tackle off of the rocks at the jetties.
A lot of people may remember me.
I started when I was 4 years old and a big speckled trout pulled me off of the jetties.
My grandfather pulled me out of the water and I kept the fish.
I have been diving for fishing tackle ever since.
I have always dreamed of owning my very own fishing tackle shop-
this website was designed and built from a ready made template from tripod.com by DavidJWard
Visit my Surfboard Shop for some really nice boards at http://boatingfishingstore.tripod.com/surfsidesurfboardshop
,,,,,
,,,,,
Me at the local Angleton Library working on my websites-one of my favorite hangouts!!

You can upload photos from your smartphone to photobucket.com and they will store them for free!!
10 person tents-6 person tents-8 person tents-some with seperate rooms for privacy-see this site for more info
This website is managed by a

Veteran of the US Armed Forces.

Veterans remember to get your flu and tetnus shots

for free at your local VA Clinic!!
you can see the effect of tide and current erosion on Surfside Beach Texas-the beachfront used to extend several hundred feet in front of this house!!

I own the copyright for a beachfront jetties network design (to control this erosion) that extends from the mouth of the Brazos River to the mouth of the San Luis Pass area.

I believe that it is the force of the current from the creeks and bayous whose entrance was closed off and their course was changed, and is being forced to flow through the ship channel, that is causing this erosion effect-these creeks and bayous need to be reopened to allow the current to follow its natural flow path!!

As it is the force of the current from storm floods is actually flowing under Surfside Island and is washing it away!!

Bluewater Highway that follows the shoreline has been washed away in several places on numerous occasions from this force.

This is all part of my copyrighted program!!
Give this site a minute or two to fully load-
it contains gallery images
which take a little longer than regular banners to load.
David J Ward made the Presidential Whos Who list of the Leading Businessmen of 2009!!
And was previously voted into the Cambridge Whos Who list of the Leading Businessmen of the 20th Century.
Point the cursor over the gallery image and more info will appear-or click the image to find purchase info.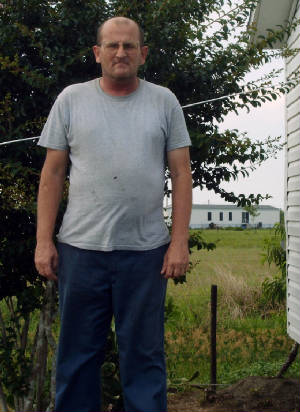 this is a picture image of me Capt.David J Ward
near where I live out in the country a ways-
I have been fishing on the
surfside beach jetties
and the bryan beach jetties
since I was 4 years old-
and diving for fishing tackle
on the rocks for many years-
you have to cast out beyond the rock line
and reel in fast or use a cork rig
to avoid being hung up.
I made captain by US Presidential appointment
in recognition of years of
successful shipwreck salvage work
in this area-
every purchase that you make from this website
helps me to replace a lost home-thanks for your support.
[[[[
notice to other webmasters-if you would like to see your link on this page-send me your link and your email address-and you must accept an exchange link to place on your homepage